AFRICA WORLD MAGAZINE'S TOP 7 SUMMER MUST READ BOOKS
Be inspired, motivated and empowered with Africa world magazine TOP 7 summer reads, they are in no particular order. Be blessed by these Women and Men of God.
1. DON'T SETTELE FOR SAFE- SARAH JAKES ROBERTS
Everyone has experiences in their lives that stop them in their tracks and become burdens they carry with them everywhere they go. No one knows this better than Sarah Jakes Roberts. Pregnant at fourteen, married by nineteen, divorced by twenty-two, and all while under the intense spotlight of being Bishop T.D. Jakes's daughter, Sarah knows what it is to feel buried by failure and aching pain. But when her journey brought her to faith's fork in the road, Sarah found she had to choose between staying in the comfort of the pain she knew or daring to make new wounds and move forward. Now Sarah shares the numerous life lessons she's learned along the way with other women also struggling to believe they're not disqualified by their pain and past mistakes. She delves into topics such as allowing the past to empower the present, choosing to step forward while still being afraid, facing struggles surrounded by community, finding intimacy with God outside preconceived notions of what it has to look like, and learning to focus on others. With deeply personal stories of her own, Sarah helps readers find their way to the right perspective and the confidence to walk toward the best God has for them.
2. THE PERFECT YOU- CAROLINE LEAF                                                                                    Your Perfect You is the reflection of God—out of it springs your identity and your purpose as a steward of his creation and glory. Once you begin to understand your Perfect you and its structure—because truly getting to fully understand your Perfect you is a lifelong journey—you can walk in anticipation and freedom through life, rejoicing despite the circumstances. You can truly be a light in a dark world, bringing heaven to earth through your thoughts, words and actions. Your Perfect you will take you from missing the mark of being made in God's image to stepping into who you truly are.      ORDER NOW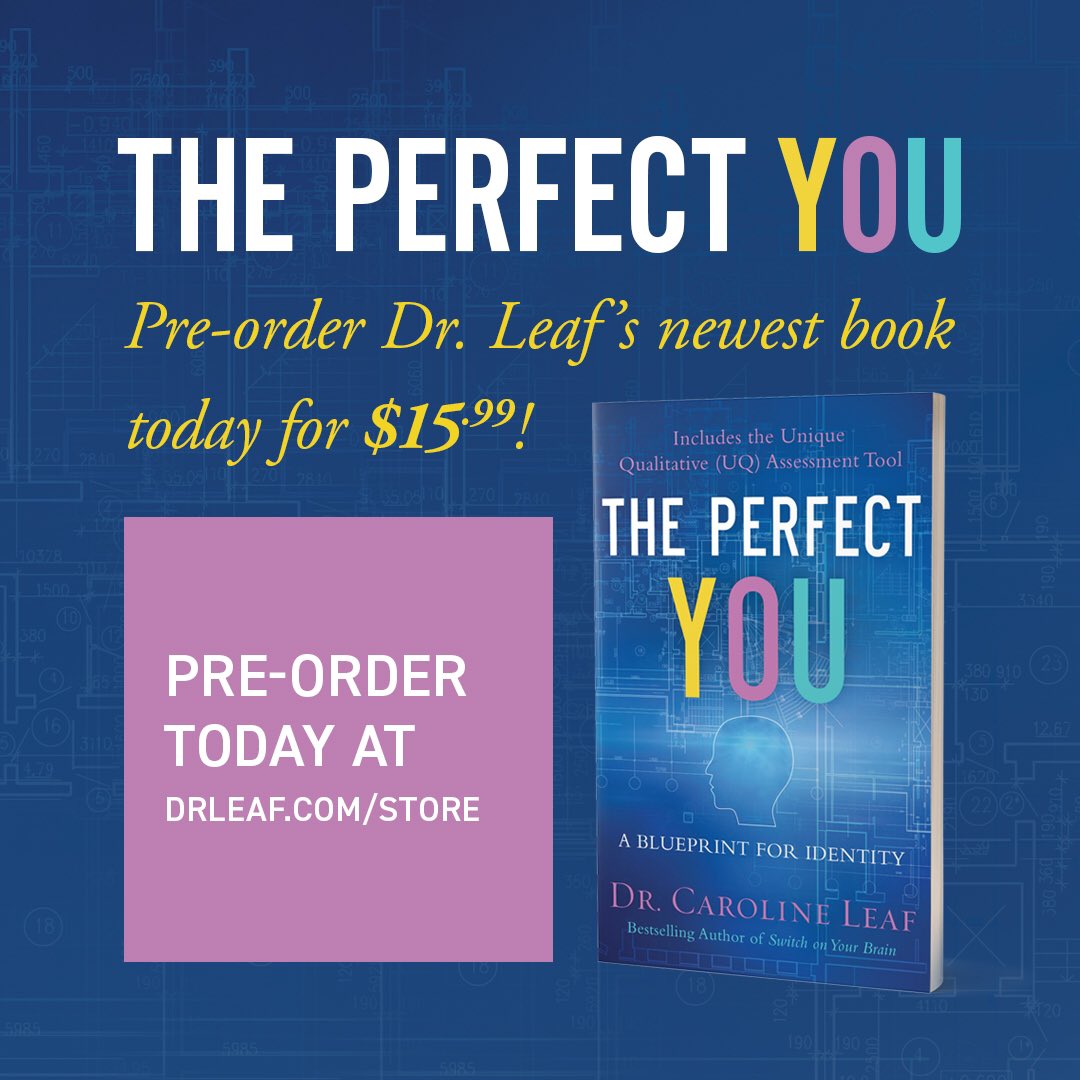 3. I'AM NUMBER 8- PASTOR JOHN GRAY
If God can take David–the invisible eighth son of a forgotten family–and turn him into a king, just imagine what magnificent plans He has for redeeming your life.  David was born a number 8–a hidden gem, often overlooked and undervalued by everyone except for God. For David, being a number 8 seemed like a curse until the day God transformed him from the unknown eighth son of Jesse into the much-honored king of Israel. When God sends out an invitation to greatness, His directions don't always make sense to us. You may feel like the most invisible, broken number 8 out there, but God sees your hidden value and is growing you for better things. David didn't know it, but his time as a simple shepherd with a dull future did not go unnoticed by God. In David's darkest moments, he was cultivating the kind of gifts, wisdom, and leadership he would need to become a king. Even when you're an underdog in the eyes of the world, God is working behind the scenes to develop you into a king or queen.
4. JUMP : TAKE THE LEAP OF FAITH TO ACHIEVE YOUR LIFE OF ABUNDANCE- STEVE HARVEY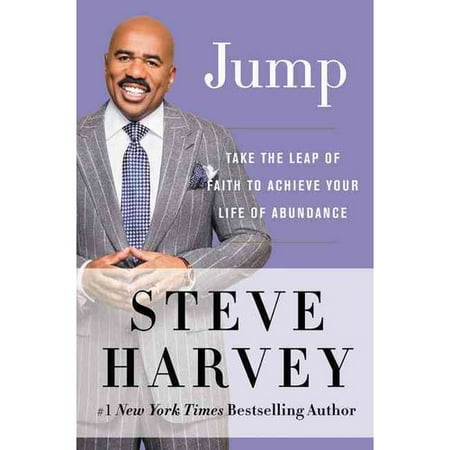 #1 New York Times bestselling author Steve Harvey helps you engage the Divine Spirit within you to find your life's desire and use your own imagination to make your life's vision a reality.
At the beginning of each broadcast of his morning radio show, Steve Harvey offers his millions of listeners a few moments of spiritual advice to inspire and guide them. Fans love Steve's wisdom and often share his insightful messages with friends and family. In this essential book, Steve expands on those daily words of wisdom by providing fans—and anyone in need of spiritual support, comfort, or guidance—this heartfelt collection of spiritual devotions.
Steve beautifully and thoughtfully explains what faith is and how it can work miracles in our daily lives. He also talks in-depth about the power of human imagination and how we can use it to make our dreams come true. Steve believes that no vision enters our minds without our ability to make it a reality. As God inspires us to build and create a larger vision for our lives, Steve shows us that when we combine our inherent power with God's divine plan, we can each achieve anything. Steve also reveals the power of using imagination, faith, and hard work to make our visions a reality.
Written in an engaging storytelling format in Steve's warm, inviting voice, each chapter of this thoughtful book offers invaluable advice and anecdotes that illuminate the power of imagination and how to use our God-given visions to enrich our lives.
5.  GENDER ROLES
ORDER NOW
Taffi Dollar has a new and powerful revelation for the Body of Christ! Order your copy of her latest book, Gender Roles: A Grace-Based Perspective, today, and learn how God views gender equality.
6. WITHOUT RIVAL- LISA BEVERE
Now a New York Times bestseller!
There is a reason we look at others as rivals and limit ourselves to comparison and competition. We have an enemy assaulting our mind, will, and emotions in the hope that we'll turn on ourselves and each other. It's a cycle that isolates us from intimate connections, creates confusion about our identity, and limits our purpose.
In Without Rival, bestselling author Lisa Bevere shares how a revelation of God's love breaks these limits. You'll learn how to stop seeing others as rivals and make the deep connections with your Creator you long for–connections that hold the promise of true identity and intimacy. With biblically sound teaching filled with prophetic insight for our day, Lisa uses humor and passion to challenge you to
· Flip rivalry so it brings out the best in you
· Stop hiding from conversations you need to be a part of
· Answer the argument that says women are unfit, easily deceived, and gullible
· Dismantle gender rivalry and work with the men in your life
It's time to step forward to live a life without rival.
7. DETOURS- TONY EVANS
Are life's detours slowing you down? Perhaps you're being redirected so God can keep you away from hazards, clear away debris, or make improvements! Walk with Evans through the life of Joseph and discover why and how God uses these unpredictable byways to bring about his blessing and reveal his plan for you
AFRICAWORLDMAGAZINE
Africa world magazine is a faith- based magazine that is dedicated to empower people of all races around the world by encouraging them to pursue their passion for christ and live in their purpose and be the change they want to see in the world by extending love, faith, hope to win their future.